TUMUGI
WAPIRITS TUMUGI, the cocktail base spirits from Nippon (Japan).
It was created in the traditional and unique Japanese way of brewing sake using koji.
1) Traditional "Koji making" that make full use of the ingredient's character, 2) "Parallel multiple fermentation" in which ferment koji and yeast are carried out in one step and 3) "Single distillation method" to extract rich flavor. Adding to these 3 techniques, blending "Natural botanical ingredients" created this cocktail base spirits from Nippon.
TUMUGI

BUNTAN
Hoping that TUMUGI brings you joy of feeling four seasons of Japan and botanical ingredients nurtured in Japan. That was the start of the product development.
With its rich fragrant, Tosa Buntan that has been harvested in season are carefully prepared by hand before steeped in pure shochu made from barley koji for several days.
Firstly, please enjoy its fragrance, well balanced sweetness, and acidity with Ice or straight up.
Cocktails are also recommended with Grapefruits, its origin is said Buntan, or citrus and other ingredients of Japan's four seasons throughout the year. That brings more joy to enjoy WAPIRITS.
BUNTAN

NEW OAK CASK STORAGE
Pursuing the way to enjoy rich koji taste more directly drove us to create TUMUGI NEW OAK CASK STORAGE.
WAPIRITS TUMUGI has been STORAGEd in white oak barrel until it's well blended.
Japan's unique way of brewery by "koji making", "Parallel multiple fermentation", and "single distiller" plus storage in the barrel, TUMUGI NEW OAK CASK STORAGE has richer taste and flavor.
Go with straight-up with ice or chilled, or with soda to enjoy botanical flavor.
NEW OAK CASK STORAGE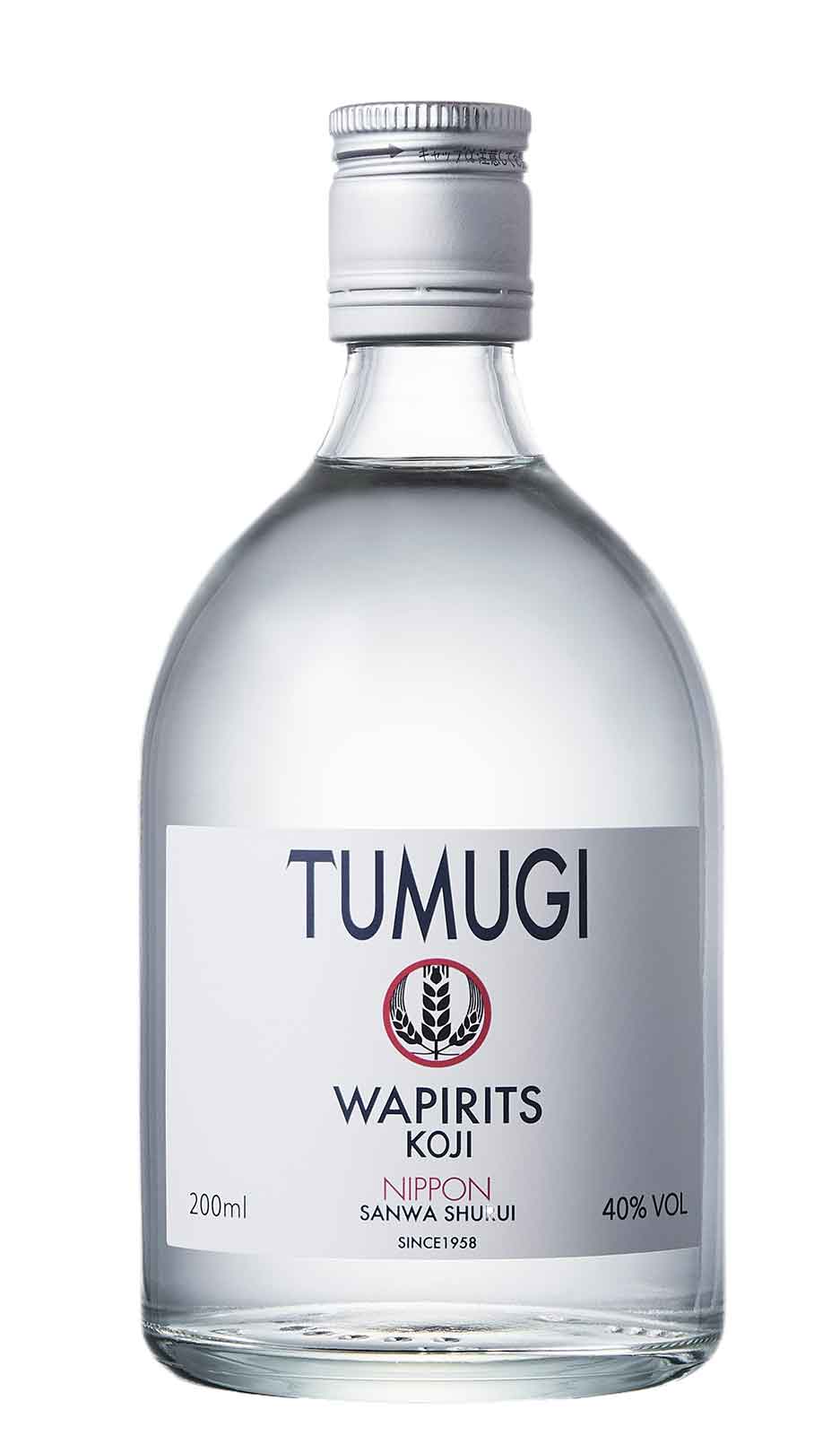 TUMUGI 200ml
Small and portable size - 200ml bottle makes TUMUGI convenient to carry everywhere. This is also good size in your first trail.
TUMUGI 200ml