Bar&Pub&Izakaya 2017 AUTUMN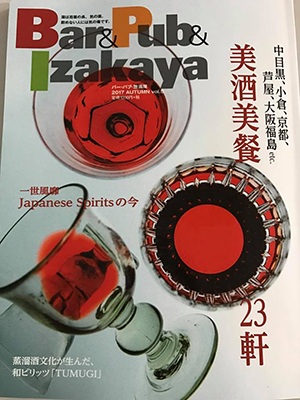 Featured article of TUMUGI was appeared on『Bar&Pub&Izakaya AUTUMN issue』on 4 pages.

Following gin, which is present hot topic, this special edition is about variety of spirits made in Japan such as rum, vodka and shochu.
The reporter came to our brewery and covered the story of development, also trying TUMUGI cocktails made by bartenders at some local long-standing bars in Oita.
Thank all the people concerned for the cooperation!
---