WANDS | Wine & Spirits Journal October 2017 issue
Featured article of TUMUGI was appeared on Wine & Spirits Journal『WANDS』and on its website.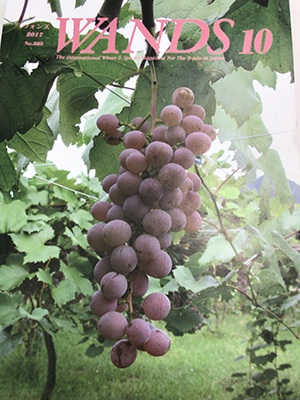 Besides detailed introduction of the birth story of TUMUGI, the article covers the words of cheers from local bartenders.
Thank all the people concerned so much for the cooperation.
You can see the full article on the journal.
Some parts can be browsed from the below link.
・The challenge of WAPIRITS part1 "From『Iichiko』to『TUMUGI』, which is the new spirits of Japan."
http://wandsmagazine.jp/archives/4121
・The challenge of WAPIRITS part2 "Explore the possibilities of『TUMUGI』, cheered and supported by local bartenders."
http://wandsmagazine.jp/archives/4129
---