COCKTAIL RECIPE
TUMUGI
All Botanical
All Botanical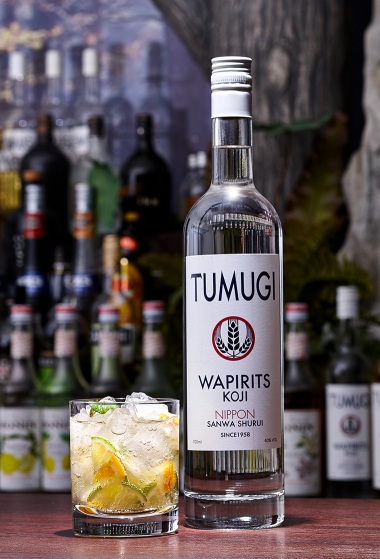 TUMUGI, 40 ml
lemon, 1/8
mandarin orange, 1/8 cut
Kabosu, 1/8
yuzu, 1/8
mint, 1/10 pc
soda, 10ml
tonic water, 10ml
1) Pour TUMUGI in an Old Fashioned Glass and put citrus and mint then crush them lightly.
2) Fill the glass with crashed ice and stir to mix after pouring ice-cold soda and tonic water.
Based on koji techniques, TUMUGI finished with fresh botanicals harvested at the season with carefully selected domestic materials. You can enjoy brewer's commitment through this cocktail.