COCKTAIL RECIPE
TUMUGI
TUMUGI MOJITO
TUMUGI MOJITO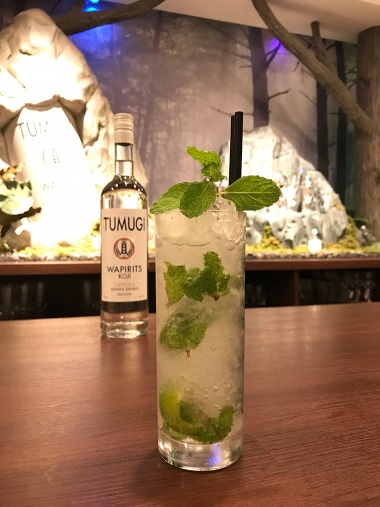 TUMUGI, 40 ml
lime, 1/4
gomme syrup, 1tsp
mint, to taste
soda, moderate amount
1) Put mint leave, lime and gomme syrup in glass then use pestle to crash.
2) Add crashed ice and pour TUMUGI then stir well.
3) Add crashed ice and filled with soda then stir lightly.
TUMUGI blends Japanese koji and botanical spirits, and one of them is fresh mint harvested in Hita, Oita prefecture. Enjoy the flavor of ingredients which are thoroughly and slowly extracted.